A Message from Roger Troost, CEO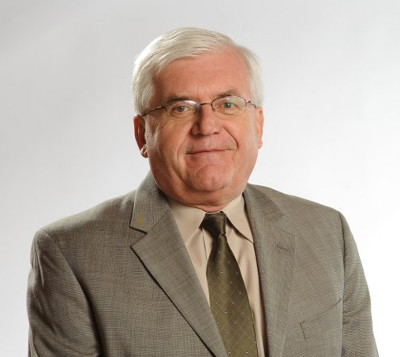 Roger Troost, CEO
Welcome,
Obviously, I am not sure why you are visiting our web site but regardless if you are an applicant trying to learn more about Morrison, or new potential customer trying to make the decision if you should put your trust in our company, or even a vendor, we are glad you are trying to learn more about us and it is my hope you can catch a flavor of our company and feel welcome.
I have had the unique position to have spent my work career at one company, Morrison Industrial Equipment Company. My job has been one with a wide variety of positions in my life at Morrison which has helped me understand what needs to happen. I began in the back room of the parts department doing shipping and receiving as a management trainee.
The redesign of our web site caused me to reflect on why I have been here since 1974. I would like to share some of the reasons I have stayed, and also share information on the culture that has enabled Morrison to be successful for over sixty years.
Enjoying work
Enjoying our work continues to be one of the most important factors we consider as we evaluate our team members. Some of our thoughts on why this is important are; Life is too short to go through life and not enjoy work, work accounts for the majority of our waking life, and no one can ever be paid enough to work in a field they do not enjoy.
It has always been a sad commentary to me that more people dislike their work than enjoy it.
Employee development
It is a truism that well-qualified and competent people are always hard to find. Regardless if the economy is soft or strong truly good people are hard to find! Anything we can do to retain and enhance and develop our team members is one of our top priorities.
Employee development is one of the most important aspects of building and maintaining a successful organization.
Change is Natural
Every business is a living breathing entity. It continues to evolve and go through change. In fact, the founder of our company, AG Morrison would often remind us that we are responsible to create change. So our team understands we must evolve at the same or greater pace as the company itself.
We remember every individual is different. We all have different personalities. And it's our personality, more than anything in this world that will determine how we handle change.
Reinvesting in our business
During the unprecedented economic times of 2009 one of the things I was thankful for is the commitment by the Morrison family to reinvest their profits into the business. One thought that struck me is the fact that the Morrison family has always loved the material handling business and therefore it is easier to reinvest in the things we love. Some companies take the money out for planes or boats or other things they enjoy. We love what we do.
It is my hope that our team is able to demonstrate the values that I have appreciated during the years I have worked.
Service is a tough business
Morrison Industrial Equipment Company has always placed greater interest in acquiring companies that have service and parts opportunity. These two areas are very difficult to manage. The successful companies must first understand the basics and then add the artistic flare.
Thank you for taking the time to learn more about our company. We hope you feel welcome every time you interact with our company. I am always interested in learning how we can improve and how we have done our job well.