About
Mission Statement
Morrison Industrial Equipment Company is dedicated to being a reliable service company offering complete satisfaction with our products and services. Our highest priority is to assist our customers in solving their problems.
In our Beginning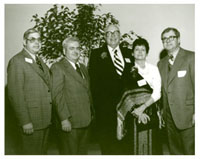 Al and Mary Morrison founded Morrison Industrial Equipment in 1953 - a family-owned and family-minded company, along with their sons, Bill, Jack and Dick. Founded in Grand Rapids, Michigan, chosen because of it's diverse industrial base, and as importantly, its strong family values. They began with six employees, and one collective focus... Customer Service.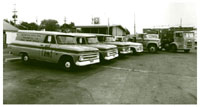 Though we located our first branch in a relatively small market, within a short time Morrison grew into one of the largest lift truck dealerships in the United States. Today, with facilities located in 11 cities throughout Michigan and northern Indiana, Morrison pioneered a path to go where no others have gone. We have grown our company by becoming a part of small communities, living where we work so we can better service our customer base.
Over the years the Morrison family has consistently reinforced our company vision for improved customer service. We have the necessary resources to develop, grow and support our branch capabilities, like our Central Parts distribution warehouse, which supplies "just in time" all brand aftermarket parts for our branch locations.
Expanding
As we continue to grow we continue to expand the breadth and depth of our customer offerings. Our rental arm, Mor-Son Leasing, has grown its short-term rental fleet to over 650 units with an additional 400 trucks on long term lease. As a sales organization we are able to provide our customers with products supplied by over 70 quality manufacturers, our flagship lines being Caterpillar and Mitsubishi.
Finally, our 350+ employees provide the commitment and expertise to support every product we sell, as well as those products purchased from a competitive source.
Morrison contributions to the lift truck industry have been focused on innovation, development, and continuous improvement. We are proud of our commitment to the lift truck industry, and demonstrate it daily by going beyond what is expected of a dealership.
Many of the largest companies in Michigan use our services to their advantage. Our commitment to efficiency makes it possible for us to maintain the highest level of customer satisfaction. We equate our success with an undying dedication to customer needs.
Leadership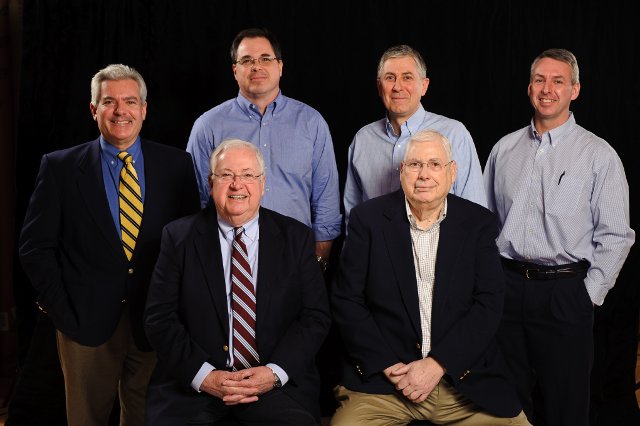 Al and Mary's leadership of the 50's, 60's and 70's gave way to the 2nd generation of the Morrison family. In the 1980's, sons Jack, Bill and Dick took over the leadership helm. In the 1990's, the third generation of Morrisons - Greg, A.J., Jeff, David - provided the continuity of family values and work ethic.
Over the last half-century we have been fortunate to take our original focus of customer service to Michigan and Indiana's finest companies. Today we stand poised and ready not only to better service our existing customers, but also to expand our customer base to those new and dynamic organizations of the 21st century.