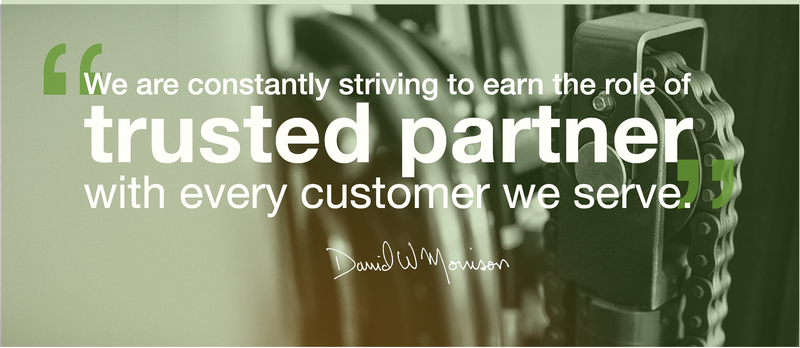 Forklift Mast Background. Text: We are constantly strinving to earn the role of trusted partner with every customer we serve. David Morrison
Since 1953, Morrison Industrial Equipment Co. has been delivering on our promise to provide exceptional service at an unrivaled value on a wide variety of quality material handling products and creative solutions for our customers.
We are committed to increasing productivity, optimizing efficiencies and reducing downtime to help your company achieve greater profitability. Our desire is to be the trusted partner that businesses in Michigan and Northern Indiana depend on for their material handling needs.
Mission Statement Morrison Industrial Equipment Company is dedicated to being a reliable service company offering complete satisfaction with our products and services. Our highest priority is to assist our customers in solving their problems.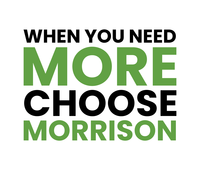 As a multi-line dealer, Morrison brings you more of the best, most dependable brands of new equipment than any other forklift dealer in the region.
And not just more brands of new trucks, but more ways to purchase equipment, more parts in stock and more service and support to back it up.
We will always work hard and think creatively to help you solve problems as we strive to earn the role of trusted partner with your business