We Carry Tires for a Wide Variety of Equipment and Applications
In addition to supplying tires for material handling type equipment, such as forklifts, we also supply tires for many different applications --including skid steer and construction equipment.
Forklift Truck Tires - Cushion, Pneumatic
Personnel/Burden Carrier and Utility Vehicle Tires
Sweeper / Scrubber Tires and Wheels
Aerial Lift / MEWP Tires
Skid Steer Tires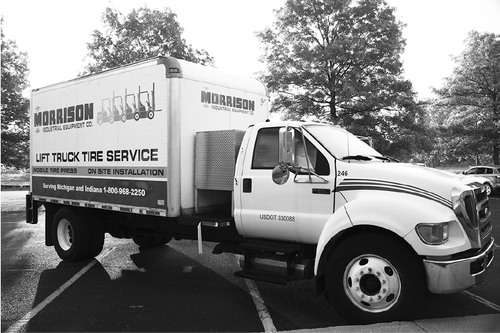 Professional Mobile Tire Press Service
We'll help you crush forklift downtime with our professional Mobile Tire Press offered in our service areas throughout Michigan and Northern Indiana. With 11 full-service branches, we are just minutes away from your door!
When Should I Replace My Tires
It's clear that replacing your forklift tires at the right time is important but how do you know when they need replacing? Forklift tires, like automotive tires, don't have a specific time frame for replacement. Instead you replace your forklift tires when they are worn or damaged.
Need help determining the status of your fleet's tire wear? Call the Morrison Branch near you to set up your free tire inspection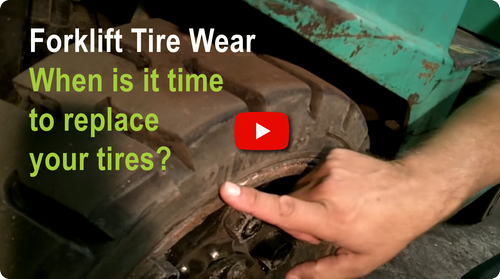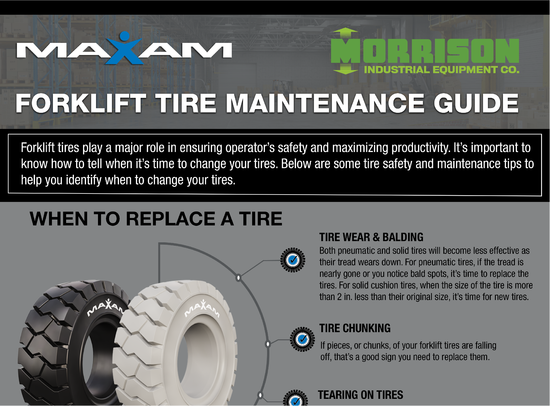 Forklift Tire Maintenance Guide
Forklifts play a major role in ensuring operator's safety and maximizing productivity. It is important to know how to tell when it is time to change your the tires on your forklift truck. Download this free Forklift Tire Maintenance Guide and keep it handy!