Forklift Attachments
Available to purchase new or rent
Forklift attachments, a critical component in material handling, make it possible to move a wide variety of loads. When planning operations you can avoid potential damage to goods and personal injury by choosing the correct attachments for your material handling needs.
To help you choose, we've put together a guide of some of the most common forklift attachments.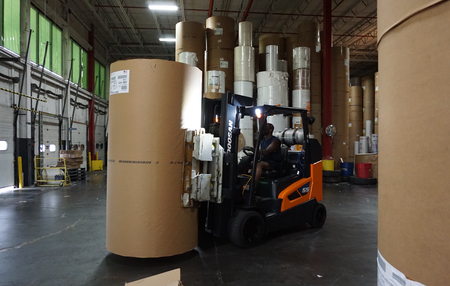 Sideshifters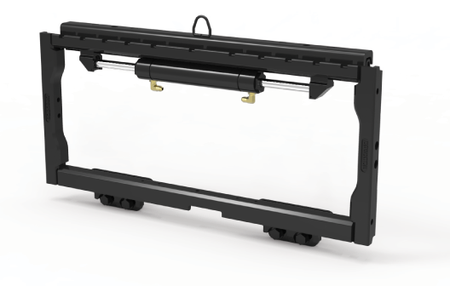 A Side Shifter attachment allows you to move a load from side to side, so you can make small adjustments to the alignment of the pallet, without maneuvering the entire forklift.
Benefits:
Reduced damage to rack and products
Reduced wear on the truck
Improved warehouse space utilization
Typical Industries:
Agriculture
Paper handling
Construction
Food and beverage
Fork Positioners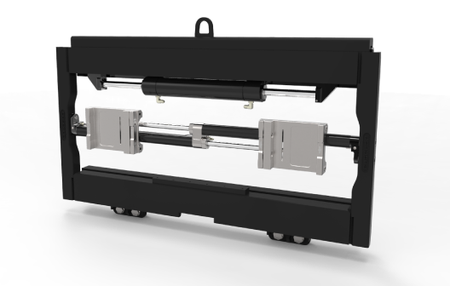 Fork positioners allow lift truck operators to move the forks quickly and accurately to fit different pallet sizes without leaving their seats. They are particularly useful when the width of the load change constantly, allowing the operator to align forks with pallets faster for more effective handling.
Benefits:
Increase productivity
No manual adjustment of forks
Reduced pallet damage
Improved load handling times
Typical Industries
Distribution
Warehousing
Food manufacturing
Pharmaceutical
Paper Clamps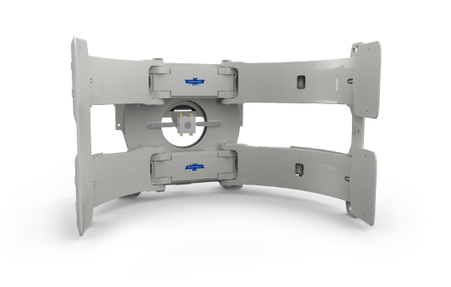 Damage free roll handling with maximum efficiency, we offer a full line of paper roll clamps and roll clamp damage reduction options to handle paper rolls no matter the diameter, weight or type of paper.
Benefits:
Reduces damage of paper rolls
Increased handling times
Paper handling 180° or 360° rotation
Damage reduction systems available
Typical Industries:
Push/Pulls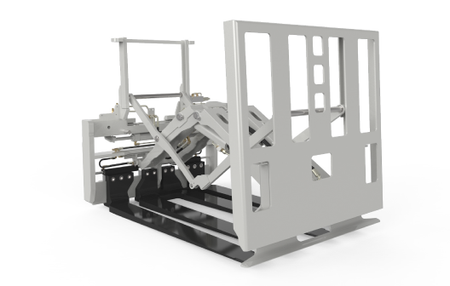 Slipsheet handling with a Push/Pull attachment, allows you to ship, receive and warehouse unit loads on inexpensive slip sheets rather than pallets. Products typically handled include bagged products such as seed, agricultural products and cement; cased food, electronics, cosmetics and bottled beverages.
Benefits:
Fast removal and installation; no need to remove forks
Easy handling of goods with slip sheets
Reduced packaging weight
Fork mounted units available
Typical Industries:
Beverage
Bagged goods
Food
Multiple Load Handlers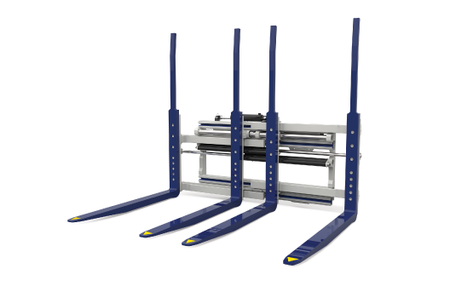 Multiple Load Handlers, or Single-Double Pallet Handlers, are used to handle both a single pallet, or the forks can be spread hydraulically to lift, carry and side shift multiple pallets side by side. This versatile attachment can navigate through narrow aisles, while boosting material handling efficiency by taking fewer trips to get the job done.
Benefits:
Doubles handling capacity of pallets
Reduces loading & unloading times
Reduces number of truck manuevers
Typical Industries:
Bottling
Brewing
Warehouse
Shipping
Fork Extensions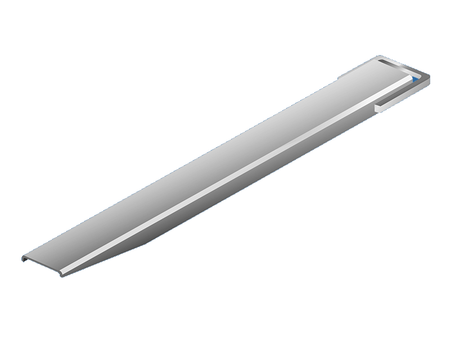 Fork extension sleeves are designed to provide a simple, but effective method of handling the occasional long and awkward load that extends past the tips of the parent fork arm.
Benefits:
Stability and safe handling of various loads
Maneuvrability in normal operating conditions
Typical Industries:
Warehouse
Shops
Shipping
Factories
Rotators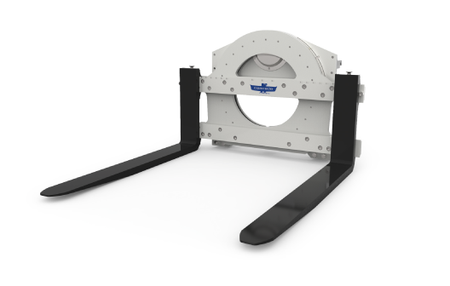 Rotators add 360° revolving motion, in both directions, to truck forks. Used in food processing and manufacturing for inverting and dumping loads.
Benefits:
Quickly inverts a load and returns forks to upright position in one continuous motion
Typical Industries:
Waste / Recycling
Food processing
Agriculture
Food and beverage
Carton Clamps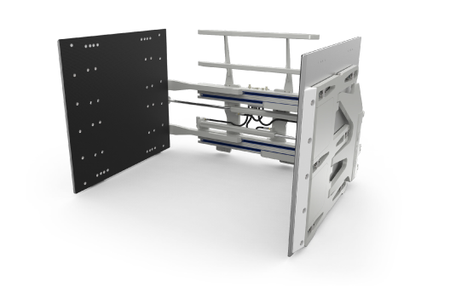 Whether you're handling consumer paper products, appliances, consumer electronics, wine packaged foods (canned or boxed),chemicals or plastics, Cascade Carton Clamps offer a solution. They're durable enough for the toughest conditions, versatile and easy to service.
Benefits:
Allows palletless handling
Improves warehouse space utilization
Improved productivity
Less product damage
Typical Industries:
Warehousing
Beverage
White goods
Appliance and electronics industries
Looking for a quote or more information?
If you're still not sure what attachment you require, or don't see it here, please contact our material handling specialists and we will talk you through your requirements and provide a suitable solution.