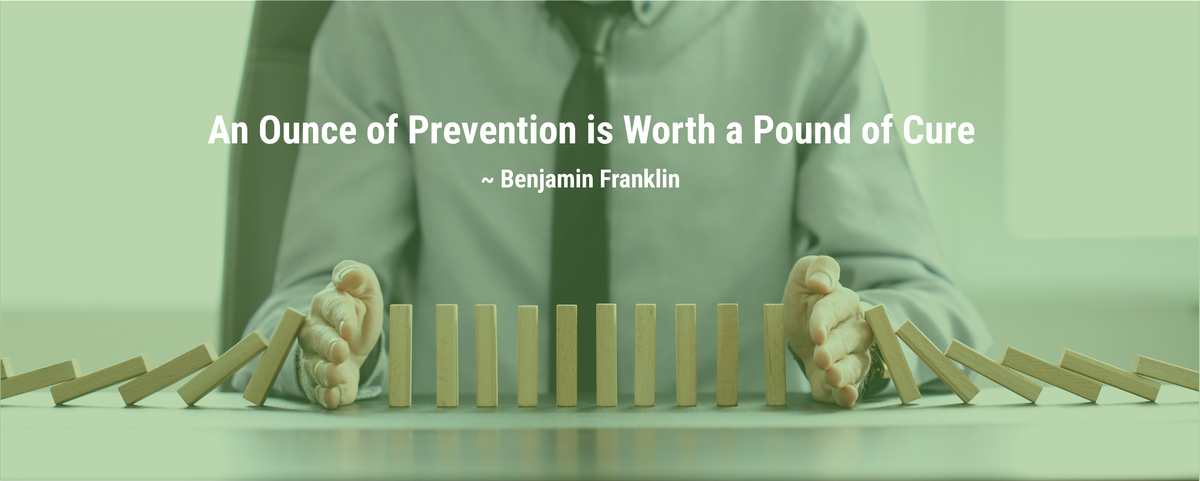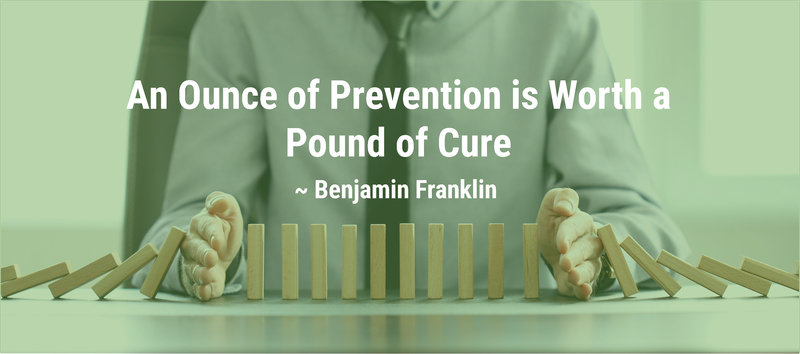 When it comes to safety, Benjamin Frankin's words of wisdom could not be more relevant. Whether avoiding personal injury, damage to propery or, much worse, loss of life, the more prevention you can put in place, the better.
Safety and Collision Avoidance Products
Our warehouse product specialists can help you put preventative measures in place in the warehouse to help ensure safety, avoid collisions and falls, and protect workers, pedestrians and products. We work with trusted industry experts Worldwide Material Handling and "Save-ty" Yellow Products to bring you effective solutions.
Pallet Rack Protection
Pallet Rack Repair
Guard Rails / Hand Rails
Dock Safety
Mezzanine Safety Gates
Industrial Safety Gates
Building Column Protectors
Pallet Rack Column Protection
Collision Awareness Warning
Systems
Wire Mesh Decking
Pallet Safety Stops
Warehouse Danger Zones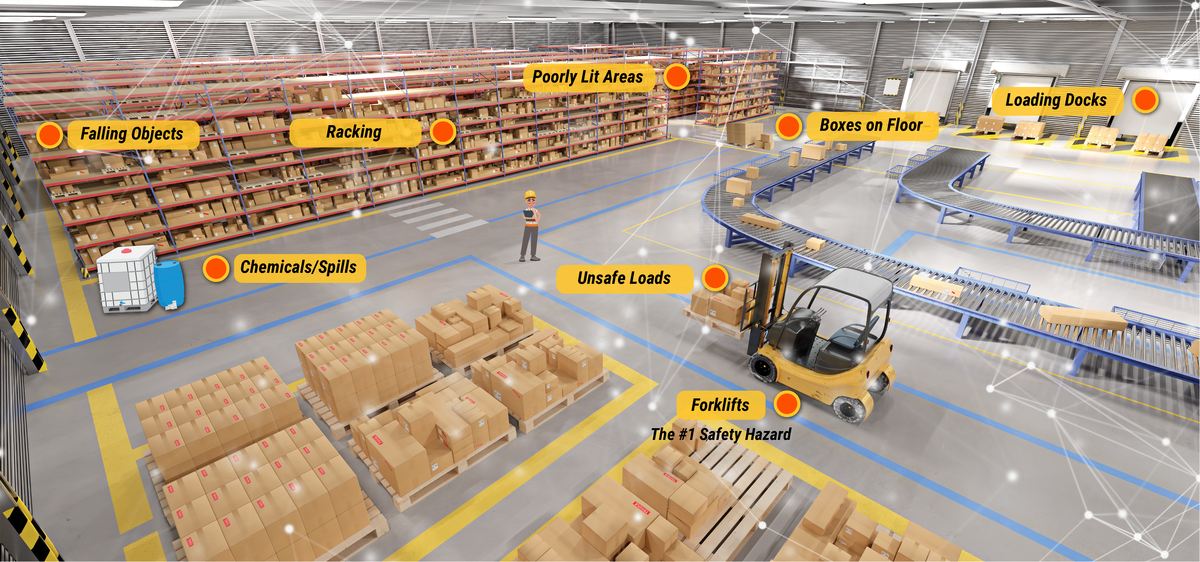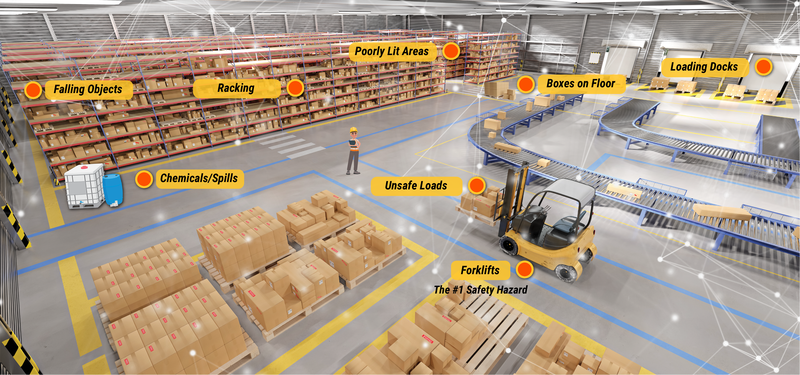 Start with Operator Training
We highly recommend Powered Industrial Truck Operator Training and certification for all operators. Forklifts, scissor lifts and other heavy material handling machines are much more dangerous if not operated correctly. They are dangerous to pedestrian traffic in your plant or warehouse. And most product and property damage is caused by forklifts.

TrainMOR™ Makes a difference
Our corporate trainers at TrainMOR are genuinely concerned for the safety of operators and their co-workers. Their passion for quality, memorable, effective training programs stems from that concern. They truly do not want anyone to become an OSHA statistic!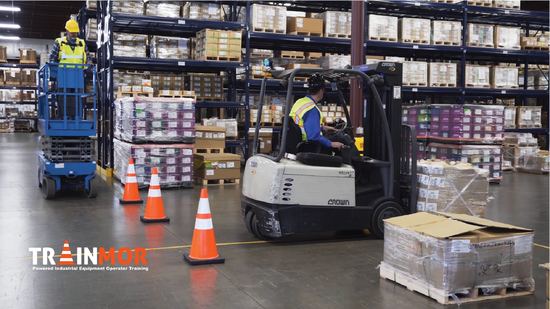 Russ Niedzwiecki
(616) 552-8575
russelln@trainmor.com
Scott Ahner
(517) 619-1385
sahner@trainmor.com
Warehouse Products - More to Explore