Morrison: Your Industrial Floor Cleaning Partner
Meeting the standards of cleanliness in an industrial setting is a big job. You need professional, industrial equipment to get the job done and a partner you can trust to back you up. We get it. We've got you.
More Support
We offer the best, most dependable brands of equipment and the territory-wide Minutes Away Service to support your equipment parts and service needs.
More Parts - For All Brands
We carry the largest inventory of industrial sweeper/scrubber and utility vehicle parts for all brands in the midwest with local parts look-up and tech support.
More Equipment Options
Whether you are in need of a large engine powered rider floor machine, or a walk-behind sweeper, we have what you need to keep your building and grounds clean and employee friendly.
More Purchasing Options
We also offer flexible options to buy, lease, or rent floor cleaning equipment.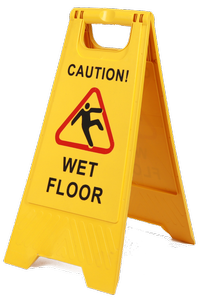 Quick Links
Questions? Please contact us!
Looking for floor cleaning equipment?
As a multi-line dealer, Morrison brings you more of the best, most dependable brands of new floor cleaning equipment than any other dealer in the region.

MOR-GREEN Super Concentrate Cleaner DegreaserMOR-GREEN™ offers pre-measured packets deliver accurate dilution levels eliminating guesswork and increasing productivity.
Download spec sheet to learn more.

Easy to use, Disinfecting Detergent is a three-in-one solution that disinfects, cleans, and sanitizes a wide range of surfaces. Available in perfectly portioned packets, this functional disinfecting cleaner offers convenience and cost savings.
Download spec sheet to learn more.

The ZerO3 Aqueous Ozone (AO) system converts water into a detergent-free solution that cleans effectively, saves money, removes odors, reduces customer and employee complaints, and creates a healthier work environment compared to daily floor cleaning chemicals.
Download spec sheet to learn more.