Because our inventory is always changing, feel free to give us a call during business hours at 616-447-3850 and we'll answer any questions you may have about our current inventory.
Refine By
Categories
Forklifts/Equipment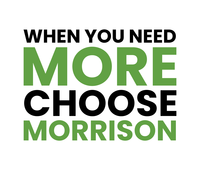 More solutions, more options, more support
As a multi-line dealer, Morrison brings you more of the best, most dependable brands of new equipment than any other forklift dealer in the region.
And not just more brands of new trucks, but more ways to purchase equipment, more parts in stock and more service and support to back it up.
We will always work hard and think creatively to help you solve problems as we strive to earn the role of trusted partner with your business.