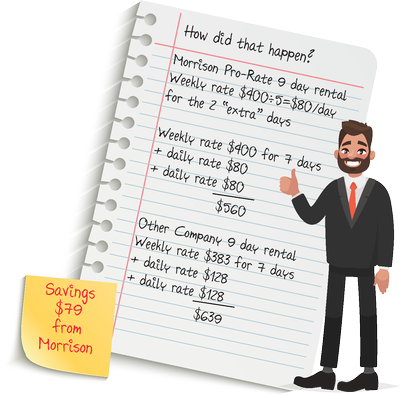 Why Rent from Morrison
We've got your back
We stand behind our rental equipment with our team of certified technicians who will keep your rentals in top shape and a huge local inventory of parts. Our customers enjoy a broad selection of equipment, same-day delivery, flexible rental terms and our automatic Customer Advantage Rate (CAR).
To learn more about our rental inventory, get in touch with the Morrison branch near you.

Download Customer Advantage Rate
We Rent Forklifts and Much More!
With one of the largest rental fleets in the Midwest, you'll find the rental equipment you need at Morrison Industrial Equipment. Whether you are looking for a scissor lift rental for a short-term project or a forklift rental for the season, we have the right equipment for you at the right rental rates.
Our forklift rental fleet includes low hour, late model rentals from industry-leading manufacturers like CAT® Lift, Mitsubishi, Doosan and Jungheinrich. Our utility and personnel carrier rentals are from Taylor-Dunn and our industrial sweepers and scrubbers are top-of-the-line models from Nilfisk Advance, PowerBoss and FactoryCat.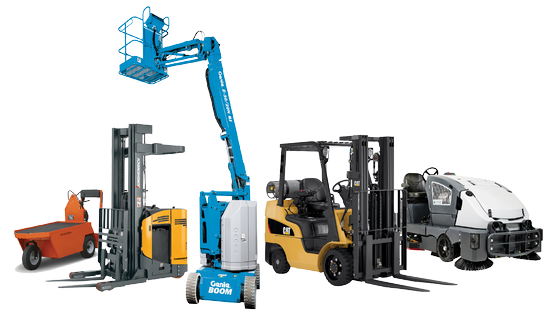 Should I Rent or Buy?
Make the Best Decision for Your Business
There are many reasons why you might benefit from renting a forklift. Read this < 3 min. Morrison Minutes blog article, "When Renting Forklifts Makes Sense" to learn more and be sure to subscribe to stay informed on a variety of material handling topics.