You Can Count on Morrison to Reduce Equipment Downtime
What does equipment downtime mean to your business? Lost production? Overhead costs? Lost opportunities? Stress? We know, when it comes to keeping your business moving forward, you need more than a forklift dealer. You need a partner.
Providing reliable, timely, professional service to our customers is our priority. It's not a sideline, it's our core business.
Full-Time Technical Communicators
We employ two full time technical communicators with a combined 70 years of forklift repair experience. Their job is to manage difficult repairs that inevitably come about. If technicians have not made progress on a repair, they are to stop their timecard and contact a master technician. The tablets allow the technician to video chat, send images, etc. and ensure that we properly diagnose.
A helpful, resourceful Morrison service professional is just a phone call away! Number will route to the Morrison office near you.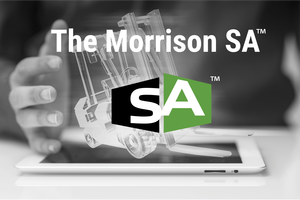 Systems Analysis™
Planned Maintenance on Steroids.
The Morrison SA program provides the most comprehensive and cost-effective planned maintenance program available. Fully customized to your application and usage, the SA eliminates over or under maintenance and heads off costly repairs and downtime.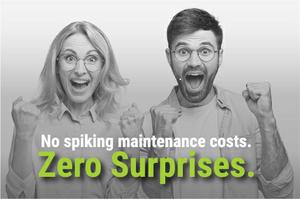 Total Maintenance and Repair
Zero Surprises.
Total Maintenance and Repair lets you focus on your core business by completely taking your company out of the lift truck maintenance business. As a result, you reduce payroll and insurance expenses, training of mechanics and maintenance scheduling. You also save on capital in tooling requirements and parts inventories. You know your budget. And you reduce risk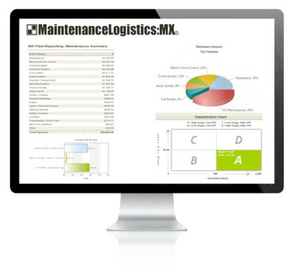 Fleet Management
Let Metrics Drive Efficiency.
Managing multiple forklifts in one or various facilities is a challenge for even the most organized operations managers. Have you ever tried to calculate your annual equipment maintenance expenses? Do you have a system to collect that data on your fleet?
Morrison's Maintenance Logistics:MX online program is a free, easy-to-use, customized fleet metrics program we created to help you manage your fleet.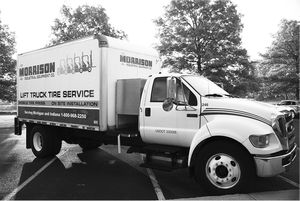 Mobile Tire Press Service
Hassle Free.
As the largest provider of forklift tires in the Midwest, we understand replacing tires can be a major inconvenience and a disruption to your production. That is why we are happy to bring our method of replacing tires right to your door via one of our Tire Press Trucks. So, when unplanned tire problems occur, give us a call. A Morrison professional will be taking care of your tire problem on-site, hassle-free, in no time flat.
That's us helping you press on with business!