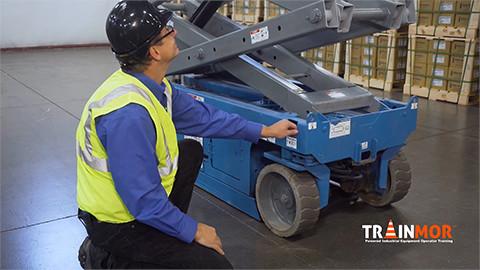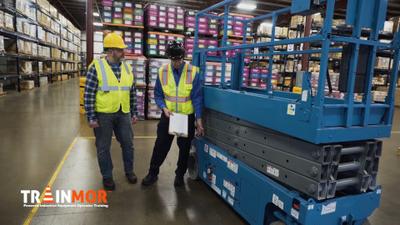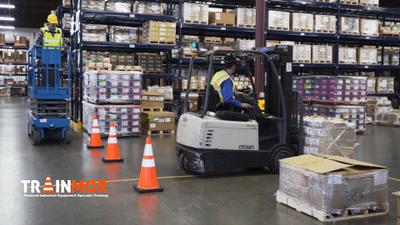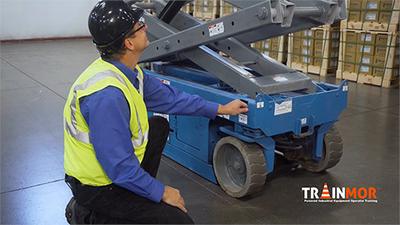 Now Available Online!
As Well As Live Classroom, On-Site and Train-The-Trainer
Mobile, Memorable, Measurable Training
Designed around your facility's specific equipment, TrainMOR's training programs are engaging and memorable which makes them more effective.
Keeping employees engaged and active with the training content vastly improves learning outcomes. Presented in easy-to-follow segments consisting of classroom lecture and instructional videos, TrainMOR's Powered Industrial Equipment Operator Training is an invaluable resource for employers, managers, and supervisors.
Types of Training
Forklift Operator Training
MEWP (Aerial Lifts) Operator Training
Telehandler Operator Training
Key Benefits
Meet OSHA Requirements
Customized for Your Business
Improved Workplace Safety
Decreased Operating Costs
Increased Productivity
Regulatory Compliance
What We Offer
Available in Spanish
Online Courses
Train-the-Trainer Courses
Live Classroom Training
On-Site Hands-On Completion
From Our Customer's Point of View
I just wanted to again say thank you for opening our eyes in yesterday's safety training. Unanimously we enjoyed your presentation, attention to detail, and of course the card tricks along side your awesome sense of humor. I think we all needed that TENSION BREAKER and of course a refresher about the dangers that go with our forklifts.
For what it is worth I admire people who own their profession and bring a new shade of light that just makes simple sense. I wish you all the best along your future training sessions and that your ability to capture people's attention never fails. Great job man!
Carter Griffin
Padnos - Wyoming Plastics

Go to trainmor.com

Powered Industrial Truck Operator Trainers with Real World Experience
Our corporate trainers, Russ Niedzwiecki and Scott Ahner, have been providing powered industrial truck operator training for over 30 years combined. But, more importantly, before they started TrainMOR, they both had real world experience as forklift and aerial lift operators.
Russ has been an operator trainer for more than 20 years. He has provided powered industrial truck operator, mobile elevating work platform (MEWP) and Train the Trainer courses for more than 10,000 people for more than 800 companies throughout Michigan and Indiana.
Scott had 20 years of distribution and manufacturing operations management experience before becoming a full time safety trainer. He holds a bachelor's degree from Michigan State University, and an MBA from Indiana University South Bend. Scott is also fluent in Spanish and conducts training for Spanish speaking students.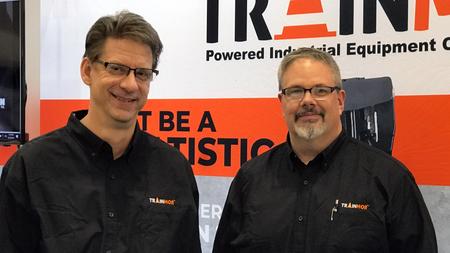 L to R: Russ Niedzwiecki, Scott Ahner
Upcoming Training Events
For a list of upcoming training events and online training options: