Fleet Management Made Easy
Managing multiple forklifts in one or various facilities is a challenge for even the most organized operations managers. Have you ever tried to calculate your annual equipment maintenance expenses? Do you have a system to collect that data on your fleet?
Morrison's Maintenance Logistics:MX online program is a free, easy-to-use, customized fleet metrics program we created to help you manage your fleet.
Through Maintenance Logistics:MX we can provide detailed fleet reports and recommendations including equipment replacement, retirement and reallocation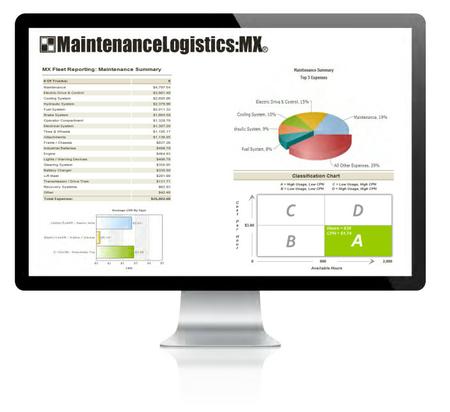 Use the Data to Your Advantage
Once you begin tracking your operating costs and preventative maintenance, start using this data to your advantage. Analyze trends across machines and get a feel for patterns you may notice on what is causing machines to cost more over time. Is it operator errors? Could it be that your machines are getting too old for the job?
Gathering and reviewing data over time is the best thing you can do to know when to make decisions such as getting new machines and retiring the old ones. By retiring machines when necessary, you could be saving your operation thousands of dollars per year. That's a lot of money to leave on the table!
Let the Metrics Drive Efficiency
Key industry metrics for improved efficiencies and cost-containment
Entire fleet reporting capabilities
Specific unit service history detail and invoice images
Instant access to your cost per hour
Data-driven, intelligent decision making
Contact us to unlock access to this free, easy to use, fleet management tool!