Construction Industry - Material Handling
Forklifts are incredibly versatile and their ability to lift and retrieve heavy loads from height makes them an invaluable asset to the construction industry.
At Morrison, we partner with our customers in the construction industry to provide comprehensive, custom and cost-effective solutions that work for you and your budget.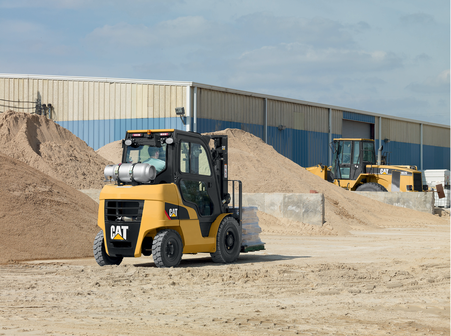 Cat® GP40N Mid-Size IC Pneumatic Forklift
Equipment Solutions for Construction Industry - Material Handling
Morrison Services for the Construction Industry - Material Handling
Systems Analysis™

Planned Maintenance On Steroids
The Morrison SA™ or, Systems Analysis™, program provides the most comprehensive and cost-effective planned maintenance program available
Total Maintenance & Repair
Zero Surprises.
Total Maintenance and Repair lets you focus on your core business by completely taking your company out of the lift truck maintenance business.
Fleet Management
Let Metrics Drive Efficiency
Morrison's Maintenance Logistics:MX online program is a free, easy-to-use, customized fleet metrics program we created to help you manage your fleet.
More Solutions for the Construction Industry - Material Handling