Manufacturing
Manufacturing is one of the industries most dependent on material handling systems and equipment.
At Morrison, we partner with small and large scale manufacturers to provide comprehensive, custom and cost-effective material handling solutions that work.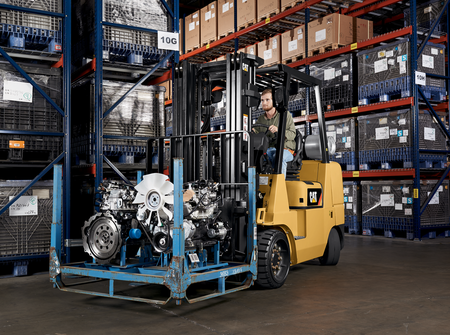 Cat® GC40K Mid-Size IC Cushion Forklift
Equipment Solutions for Manufacturing
Morrison Services for Manufacturing
Systems Analysis™

Planned Maintenance On Steroids
The Morrison SA™ or, Systems Analysis™, program provides the most comprehensive and cost-effective planned maintenance program available
Total Maintenance & Repair
Zero Surprises.
Total Maintenance and Repair lets you focus on your core business by completely taking your company out of the lift truck maintenance business.
Fleet Management
Let Metrics Drive Efficiency
Morrison's Maintenance Logistics:MX online program is a free, easy-to-use, customized fleet metrics program we created to help you manage your fleet.