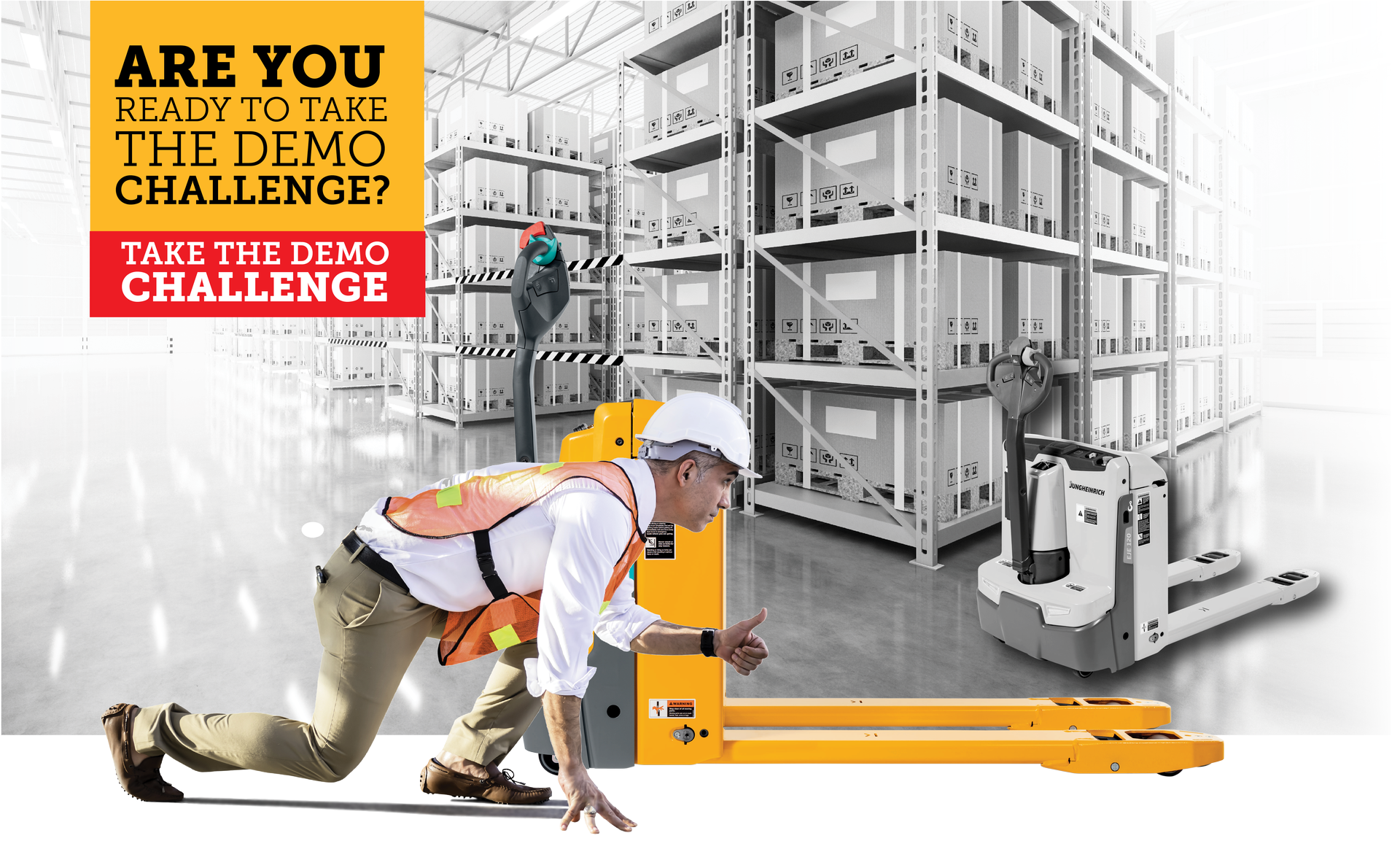 EJE120 Electric Walkie Pallet Truck
4500 lbs. Capacity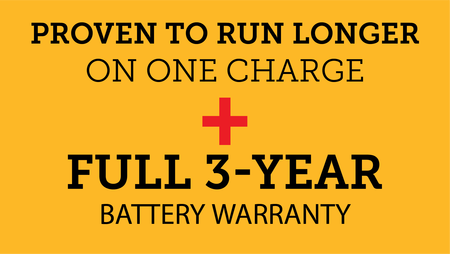 Special Finance Offer:
3-Year Battery Warranty
Save up to $2000 on Batteries
For a limited time, purchase a new EJE120 and receive a 3-year extended battery warranty.
3 Year Battery Warranty
2 Year Powertrain Warranty
1 Year Chassis Warranty


What Makes the EJE120 the Best Jack On The Market?
Proven to run longer and move up to 34% more pallets on one charge than the competition, the Jungheinrich EJE 120 will change the way you move materials.
The Most Versatile Walkie Pallet Truck In The Field
The EJE 120/225 electric walkie pallet trucks are specifically suited for loading and unloading trailers as well as transporting loads over short and medium distances.
Exceptional Maneuverability
Its agile driving behavior, along with optimized load frame, 3-degree beveled fork tips and multiple pallet entry selections make it one of the most versatile in the industry, especially when factoring in its even-more-compact turning radius and less steering effort needed for operation.
Suited For A Range Of Applications
The EJE is ideal for low-level order picking, various transport applications and loading / unloading operations at the shipping dock. A variety of options are available to customize the walkie to individual application needs.
Exceptionally Easy To Maintain
The EJE 120 is the most controllable, durable and productive walkie pallet truck you can buy. And, it is exceptionally easy to maintain.
See how Jungheinrich stacks up against the competition
Jungheinrich
Competitor #1
Competitor #2
Competitor #3
Purchase Price
$4,295
$4,299
$3,299
$3,599
$$ for Battery Replacement
Yr. 2
N/A
$590
$590
$590
$$ for Battery Replacement
Yr. 3
N/A
$590
$590
$590
3 Year Cost of Ownership
$4,295
$5,479
$4,479
$4,779