What Does Equipment Downtime
Mean to Your Business?
Lost production?
Overhead costs?
Opportunity costs?
Stress?
Why You Can Count on MORRISON
To Reduce Equipment Downtime
You need more than a forklift dealer. You need a partner. Providing reliable, timely, professional service to our customers is our priority. It's not a sideline, it's our core business. Here are some key components to the business of making sure your material handling equipment keeps your business moving forward:
Minutes Away Service
Since we started in 1953, Minutes Away Service has been Morrison Industrial Equipment's motto and our approach to getting your equipment up and running as quickly as possible. That's our main reason for establishing full-service offices throughout Michigan and Northern Indiana—to reach customers when they need us.
Live GPS Tracking
We have added LIVE GPS tracking of our service fleet which allows our Service Departments to deploy technicians to the right locations at the right times. For example, if you call with a breakdown on the north end of town and we already have a technician there wrapping up another job, we can dispatch that technician to your location more expediently.
Fully Equipped Service Vehicles
We come prepared! While we can't predict every repair, each of the Morrison fleet of over 180 service vehicles is equipped with a full line of parts and diagnostic testing equipment necessary to eliminate time-consuming trouble shooting.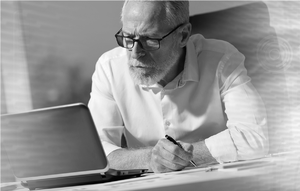 NEW! Service Tablet System and Technical Support Team
With our new tablet system, customers sign off on repairs in real time. Customer team members will review the write up of work performed and it will be instantaneously emailed to their team.
We employ two full time technical communicators with a combined 70 years of forklift repair experience. Their job is to manage difficult repairs that inevitably come about. If technicians have not made progress on a repair, they are to stop their timecard and contact a master technician. The tablets allow the technician to video chat, send images, etc. and ensure that we properly diagnose.
Our Professional Team
200+ Professional, certified service technicians
25+ Full time parts professionals
11 Full-service branches