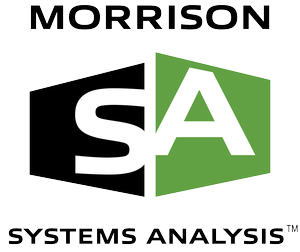 THE MORRISON SA—SYSTEMS ANALYSIS™
WHERE YOUR INVESTMENT MEETS OUR COMMITMENT.
The Morrison SA, or Systems Analysis, is a comprehensive, customized program that goes beyond the standard PM or Planned Maintenance program. When you invest in material handling equipment for your business, you need a partner you can trust to do way more than average to help you manage and protect that investment.
The Morrison SA program provides the most comprehensive and cost-effective planned maintenance program available. Fully customized to your application and usage, the SA eliminates over or under maintenance and heads off costly repairs and downtime.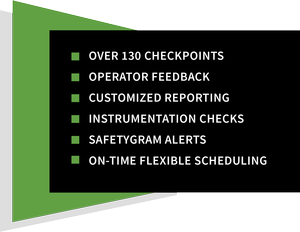 Over 130 Checkpoints
Operator Feedback
Customized Reporting
Instrumentation Checks
SafetyGram Alerts
On-Time Flexible Scheduling
130+ Checkpoint System
Join the growing number of companies choosing to protect their material handling equipment investment with the Morrison SA program and our 130+ checkpoint system and profit from these key benefits:
Improved Safety
Extended Life of Equipment
Reduced Downtime
Lowered Operating Costs
Reduced Costly Breakdown Service Calls

Customization is Key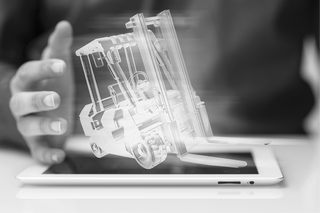 We carefully analyze your application before recommending proper,customized maintenance inspection intervals. Your SA schedule is based on hours of vehicle usage, eliminating over or under maintenance.
Operating cost reporting is also customized to your equipment, your application.
Professional Technicians
Morrison technicians are continuously trained by our own full time trainer and master technicians to maintain and troubleshoot all types and makes of material handling equipment.
Backed By the Best
Our 120+ service vehicles are fully stocked and backed by the largest dealer inventory of OEM quality replacement parts in the Midwest.
Clear Communication
Our technicians look for potential problems and, if found, draw them to your attention in a clearly written report. We then arrange to have the equipment repaired at your convenience.
Safety Grams
In addition, if anything is found to be potentially hazardous to the operation of your vehicle, we will send you a SafetyGram to emphasize what repairs are needed to keep your truck mechanically safe and ready to work.
Constant Monitoring
We constantly monitor maintenance costs, hours of usage, equipment condition and other factors that can effect lift truck performance.
Total Maintenance and Repair
Total Maintenance — No Surprises
You can get all the benefits of Systems Analysis for your forklifts and warehouse fleet and, in addition, get all designated repairs for one low guaranteed rate. No spiking maintenance costs. Zero surprises.