Fatal Forklift Accidents: A Disturbing Trend in the United States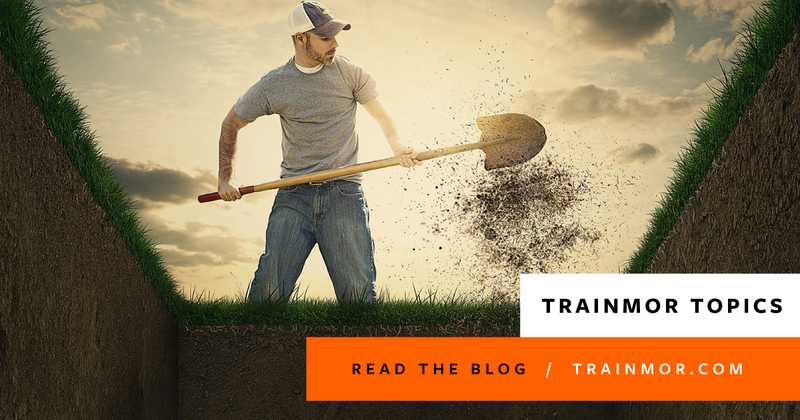 Forklifts are an essential piece of equipment. Despite their usefulness, they pose significant risks to workers if not used properly. Fatal accidents are a major concern in the United States, and the numbers are alarming.
Here in Michigan . . .
In Dundee, MI on January 11, 2022, A 29-year-old steel laborer was operating an extendable boom forklift to pick up pre-insulated metal panels when he leaned through the cab and was crushed by the lift boom.
In Grandville, MI on October 26, 2022, a 51-year-old truck driver delivering material was folding load securement straps next to the trailer. An employee at the delivery location was using a forklift to unload the material and bumped a section of the stacked material off the trailer onto the victim. He died from his injuries.
In Ann Arbor, MI on Nov 10, 2021, a 37-year-old laborer was struck and killed by a forklift as it was backing up.
Throughout the country this past year . . .
10/07/2022 N Kansas City, MO Robert Kreisel (30) fatally struck by wire coil bundle falling from forklift.
09/27/2022 Lincoln, IL David Freligh (50) fatally struck by forklift.
09/10/2022 Athens, TX Larry Blank (69) fatally crushed by forklift boom.
09/08/2022 Harrisonville MO Bobby Brunner (68) fatally struck by forklift.
08/11/2022 West Seneca NY Jose Lao (27) fatally crushed when forklift overturned
07/30/2022 Wichita Falls TX Kimberly Wright (31) fatally struck by forklift.
07/23/2022 Rison AR Alejandro Morales Navarrete Jr. (18) fatally struck by forklift.
07/13/2022 Cincinnati OH Charles Vitt (29) fatally struck by forklift.
07/08/2022 Gainesville GA Thi Hoang (52) fatally struck by forklift.
07/01/2022 Norwalk CT Carmen Calandro (99) fatally crushed by forklift.
07/01/2022 Salisbury NC Jeffery Jason Goodman (43) died in fall from forklift basket.
06/30/2022 Trenton MI Robert Keith (57) fatally crushed by falling forklift load.
06/24/2022 Pigeon MI Kenneth Strahan (48) fatally crushed when forklift overturned.
06/16/2022 Tempe AZ Andreina Ramirez Cabrera (25) fatally injured when forklift overturned.
06/09/2022 Pasadena MD Joao Eduardo Goncalves Claudino (51) died in forklift rollover.
06/07/2022 Glendale KY Lance Winemiller (24) fatally struck by forklift.
06/07/2022 Louisville KY Alberto Martinez (49) fatally struck by forklift falling from trailer.
06/02/2022 Salisbury NC Reaver Vaughan (61) fatally struck by forklift.
05/12/2022 Macon GA David Butler (55) fatally crushed by forklift.
05/12/2022 Northlake TX Jorge Esparza (23) fatally crushed between forklift and storage rack.
04/25/2022 Montgomery NY David Baker (52) fatally struck by forklift.
03/31/2022 Wichita KS Brian Weidner (32) fatally struck by forklift.
03/30/2022 Memphis TN Xavier Leake (30) fatally struck by forklift
03/28/2022 Cicero IL Elias Avila-Romero (37) fatally crushed under forklift.
03/15/2022 Gretna LA Crisanto Campos (17) electrocuted when forklift contacted power line.
03/14/2022 Breinigsville PA Russell Molter (61) fatally struck by forklift.
02/25/2022 Chino CA Cristian Gonzalez (28) fatally crushed by forklift.
And, sadly, tragically, the list goes on.
The Occupational Safety and Health Administration (OSHA) reports that approximately 85 forklift-related fatalities and 34,900 serious injuries occur every year in the US. The Bureau of Labor Statistics (BLS) tracks these accidents, and it's important to note that these numbers may not reflect all forklift-related accidents. The actual number of accidents could be higher.
The accidents are not isolated to any specific region of the country. The incidents listed at the beginning of this article show that forklift accidents occur in various locations throughout the United States. The accidents range from being struck by a forklift to being crushed by a load.
These fatal accidents highlight the need for effective, frequent, and jobsite-specific forklift operator training and clearly communicated safety procedures for all pedestrians when working around forklifts. Many if not all of the incidents listed above could have been prevented with proper training, maybe some signage, guardrails, better pedestrian protection, and, last but not least, equipment maintenance.
We keep saying it because these accidents are avoidable. Every single one of these forklift related fatalities were very likely avoidable.
A forklift operator must be trained on the proper use of the equipment, including how to load and unload materials safely, how to handle the forklift when it's in motion, and how to avoid hazards in the work environment.
Employers have a responsibility to provide a safe work environment for their employees, including ensuring that forklifts are properly maintained and in good working condition. Regular maintenance and inspections can help prevent accidents caused by equipment failure.
In addition to training and equipment maintenance, it's essential to implement safety procedures in the workplace. These procedures should include clearly marked pedestrian areas, speed limits for forklifts, and using spotters to guide the forklift operator when necessary. Workers should also be trained on how to respond to forklift accidents or emergencies, such as knowing how to turn off the equipment or call for help.
Forklift accidents are a serious concern in the United States. It's essential to ensure that workers receive proper training and that safety procedures are implemented to reduce the risks associated with using forklifts. Employers must prioritize safety and ensure that all necessary precautions are taken to prevent accidents and injuries. By doing so, we can work together to reduce the number of forklift accidents and create a safer work environment for everyone.
Let us help you avoid this type of tragedy in your workplace. Call us today.