Added Space Solution: Modular and Prefab Construction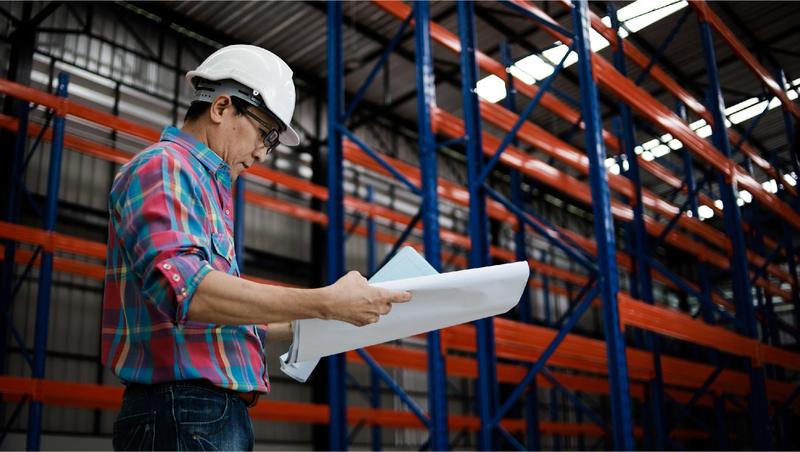 Are you facing a space crunch? Can't afford the messy workflow interruption of a construction project? Need an added space solution that offers long-term flexibility? High-quality modular office and other prefab solution installations require just a few people and are done in hours. Sound interesting? Read on . . .
Prefab, modular construction to the rescue!
When your company needs to expand or reorganize its space, the cost and complexity of building something new or reconfiguring existing facilities can create huge hurtles for growing, changing businesses—especially with current supply chain disruptions. This is where modular, prefabricated structures for creating both interior spaces and outside buildings offer significant advantages and benefits.
What is Prefabricated, Modular Construction?
Prefabricated (prefab) construction is any construction method where building components are manufactured off-site and assembled on-site. Modular construction means there are pre-designed sections (modules) that can be configured to match a need. Prefab modules are made in quality-controlled facilities to your exacting standards. Prefab modular construction allows you to avoid material shortages and minimize labor costs that can plague construction projects.
Advantages of prefab, modular construction
Get exactly what you need 
Prefab building modules can be configured anyway you need. Structures can be portable or permanent, reconfigurable, and expandable. You can create an office, meeting room, lab, clean room, storage area, or mezzanine - whatever your facility requires.
Change the structure as needs change
Many prefab modules can be repurposed as needs evolve. Structures can be expanded, broken apart, reconfigured as your company's requirements change. For example, you may start with a single story for office space and then add a second floor for a lab. You may need social distancing solutions now that might change in the future. Modular offers that kind of flexibility. 
Save money 
Prefab, modular construction is an efficient process that eliminates the disruption of construction in or around your facility. The assembly process saves you time and money with few-to-no construction errors, low labor costs, and excellent project efficiency.
Modules are pre-designed for easy, fast assembly by a small crew. When prefab walls are delivered with wiring, pipes, and ductwork in place, you save on skilled labor costs. Plumbers, electricians, and HVAC professionals simply complete the final connections rather than design and install the whole system.
Quicker construction 
Prefab modular construction is 75% faster than traditional construction. The entire building process is streamlined so there's minimal disruption of workflow in your facility. Because your modules are manufactured off-site in facilities that operate around-the-clock, you can get what you need much faster. And because modules are shipped to the site pre-assembled and ready for installation, the final construction process is fast.
Better quality 
With traditional construction, materials are assembled on-site, often outdoors and in a variety of weather conditions. Prefab construction assembly and manufacture of building components is done in dedicated facilities with strict quality control procedures. Every module for any prefab construction project is manufactured in a facility with the experience and procedures needed to deliver high-quality components every time. 
Minimal environmental impact
Prefab, modular construction also reduces the waste associated with both building and transportation of materials. Extra materials that would be thrown away on a traditional jobsite are easily repurposed and reused in prefabrication facilities. Prefab construction reduces emissions from the transportation of construction materials since components are shipped directly to the jobsite in one or few shipments. 
Avoid material shortages and cost fluctuations Because the facilities that manufacture prefab modules buy building materials in large quantities, they aren't plagued by shortages. Also, they have the buying clout to negotiate low prices.
Types of Prefabricated, Modular
We provide designs, products and professional installation of portable and modular office buildings and spaces through Starrco—a leader in the interior construction industry.
    Modular Office Systems
    Conference Room Enclosures
    Powder Coating Booths
    Cleanrooms
    Modular Laboratories
    Screening Booths
    Grow Rooms
Count on Morrison
Today's prefab, modular construction projects are made-to-order, ensuring a high-quality finished product that meets all code-compliance requirements at an attractive cost and a short timeline.
Conventional construction is suffering and will continue to suffer with the astronomical costs of lumber and the ongoing scarcity of skilled labor. Modular construction has long been a cost and time-saving alternative that delivers the high-quality product commercial contractors are looking for. Increasing lumber costs like these only highlight just how well modular can perform. For more information about how modular construction can fill the gap for commercial construction projects, please contact:
Ryan Neuman
Warehouse Product Sales Coordinator
rneuman@morrison-ind.com
616-447-3818
© https://www.morrison-ind.com